I have been loving looking at these posts for weeks and weeks now, and figure it is about time I start participating myself. Especially since my sister introduced me to
http://www.pinterest.com/
by saying that "If I wasn't pinning I wasn't winning" :) Between Gussy's weekly collection of posts and pinterest there is inspiration for days! All the pictures below are from pinterest and clicking on them will take you to the original or pinterest link-none of the pictures are my own. This weeks prompt was red, and I came across tons of ideas....
I love the color combo seen below, I would think you would have to smile everyday if this was how the outside of your house looked!
I love the fall look pictured above. I have seen alot of stripes mixed with prints layered together and am going to try out the look very soon (like maybe tomorrow at Sunday brunch)!
I love the way to interject red into your wardrobe, seen below and think with a little brainstorming I could make a version of the beige tank top with roses seen below. Hmmm...
And finally I am loving the above wreath I found on etsy (
http://www.etsy.com/listing/62768322/yarn-wreath-felt-handmade-door
) I have seen alot of these wreaths on the Internet and think it would make a perfect addition to our front door to celebrate the holidays.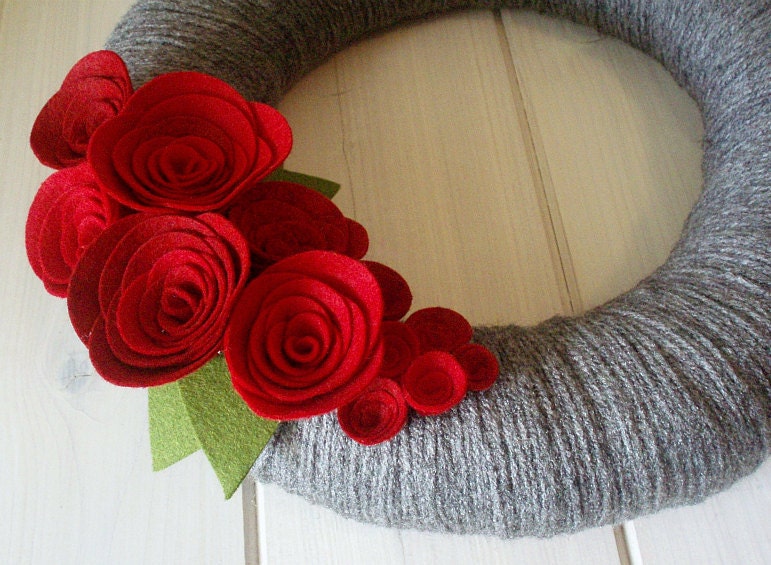 Thanks Gussy for such a prompt to collect inspiration!!